Hastings Machine is a diverse contract manufacturer of high volume production machined components; specializing in Multi-spindle Screw-Machine and CNC turned products with a full complement and range of Threading services.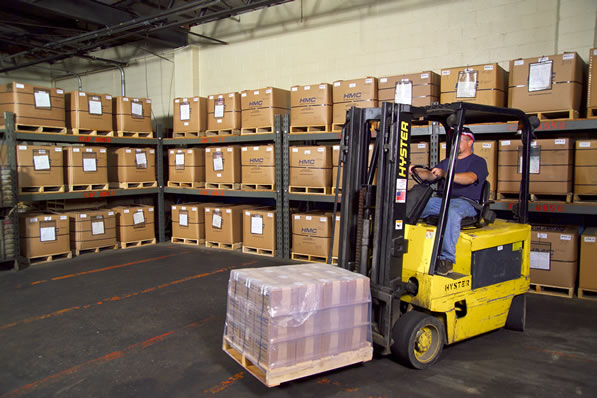 Hastings typically produces and ships in excess of 15,000,000 parts annually.  We routinely rank as the #1 ship-to-address from our nation's largest cold-drawn steel producer on the East coast.
Our high volume production capabilities, coupled with our superior purchasing power means…
Hastings Machine Company can handle your largest volume needs, as well as the small special order jobs that always seem to pop up. Adding our capabilities to yours allows you to service the full range of your customer's needs and demands.
Our inventory of in-stock customer specific parts is designed to increase your ability to respond to your customer's demands.
Our purchasing power translates into greater stability in an economy of uncertain and ever-changing raw material prices. HMC can provide longer-term stable pricing and greater competitive advantage that you can pass on to your customers.
Working for Our Customers
We are experienced in assisting our customers to most beneficially outsource their non-core manufacturing operations. We strive to design unique processes that work for our customers. Such processes continuously evolve as additional products and services are added. Our customers regularly recognize machining and related secondary services are not their core competencies. With an HMC relationship, our customers are able to shift financial concerns, personnel and valuable facility resources from inefficient non-core activities and trust Hastings as a reliable and confident manufacturing partner. Partnerships with quality suppliers link vendors more closely to their operations than ever before. Our customers receive higher quality products, increased visibility and just in time responsiveness with lower overall cost of doing business. Outsourcing to Hastings Machine greatly saves valuable floor space, inventory costs and increases efficiency by allowing both "partners" to focus on their respective core business.
Our inventory services include Kan Ban stocking programs, quick and reliable lead times, managed inventory based upon consumption history, emergency service for unplanned needs, competitive purchasing power, as well as many other time and cost saving initiatives.
Serving Our Customers
It is the goal of Hastings Machine Company to be the standard of excellence in our chosen markets by serving our customers with unsurpassed quality products, continuous improvement and total value in the relationship.
Hastings Machine Company's Quality Management System is registered to ISO 9001:2015, and is designed to manage our manufacturing processes from initial placement of customer order through delivery of finished product.
Hastings Machine's business model focuses on comprehensive solutions designed to support our customer's needs. Our diverse machining and service capabilities grow in concert as our customers change and continuously evolve.